The Orchard Project
Reception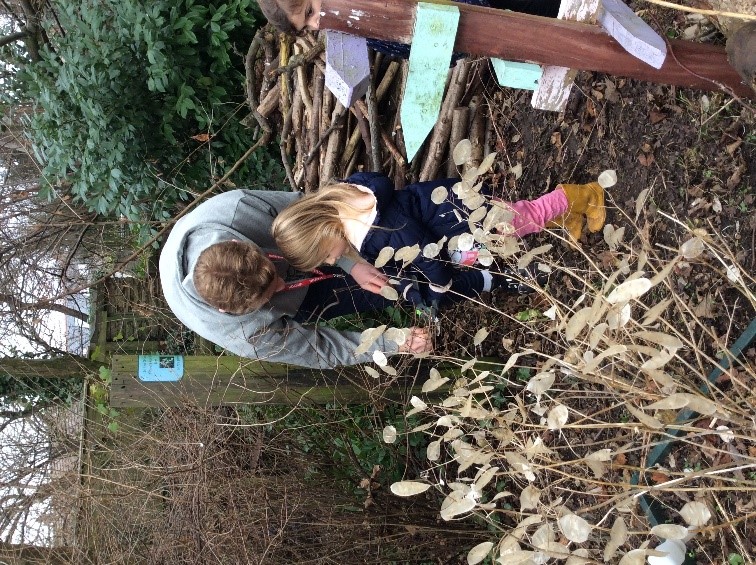 The Reception children have helped in the Orchard by working in teams to carry the wood to the site of the new shelter, ready for it to be constructed.
They also use secateurs under supervision to cut back the branches so that children can once again access the nature trail.
Throughout their time in the Orchard, they practised their listening and communication.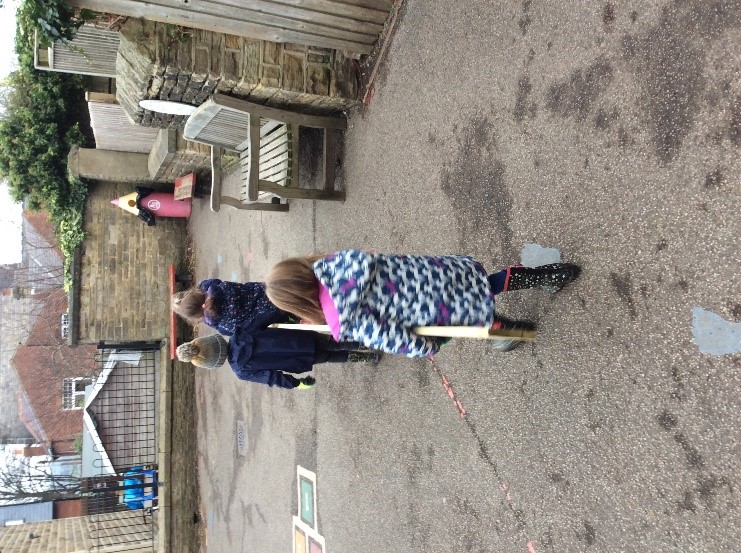 Year 1
The Year 1 children did a fantastic job in the Orchard clearing leaves off the grass so that it could grow again in the Spring. They used shears to remove unwanted shoots from some of the trees. It was a tough job but they persevered.
The decking had become slippery, so after the older children had cleared away the mud and leaves, the Year 1 children helped to lay chicken wire over the top. They used hammer and nails to secure it in place.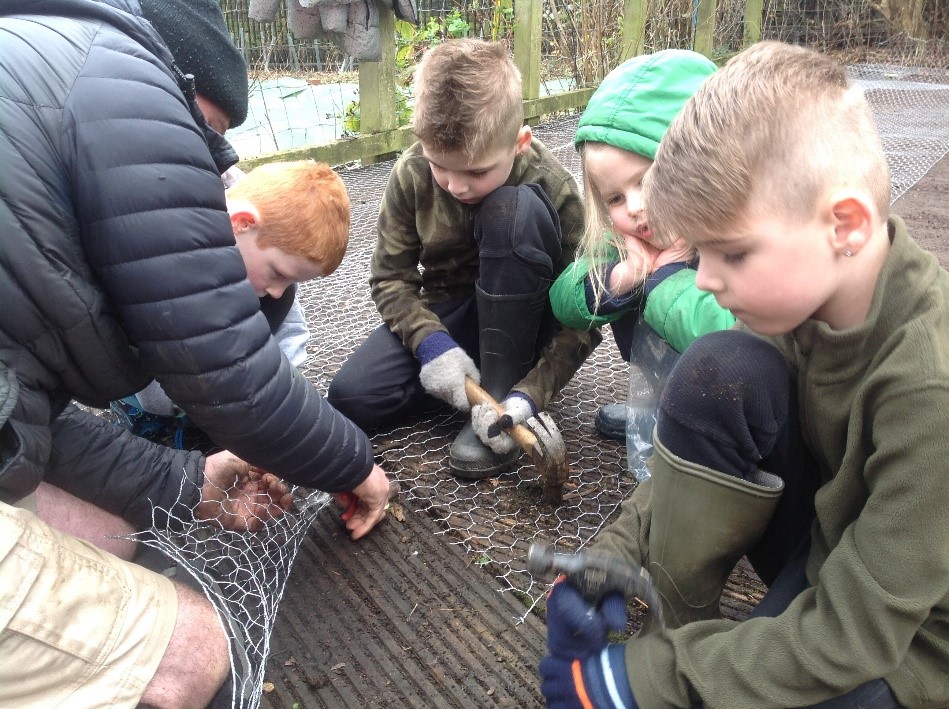 Year 2
The Year 2 children worked hard to move a huge pile of woodchips from where they had been delivered to where they needed to be, on the floor of our new shelter area. Lots and lots of bucketfuls later the children had shifted the lot.
Some of the children then finished off the work Year 1 had started, laying the chicken wire over the decking by the pond.
Year 3
The Year 3s were tasked with some finishing off jobs. They completed the floor of the shelter area with yet more woodchips and put some more nails into the chicken wire to keep it down.
Year 3 were the first to use the new area. Even though it wasn't finished, they used the shelter structure during a Stone Age activity afternoon to try out some fire lighting. It was agreed that Stone Age people must have been very skilled to light fires with the equipment they had.
Year 4
Year 4 did a huge amount of work in the Orchard. They did some (more) woodchip moving, but also raked and cleared the grass of leaves, chopped up wood for den making, cleared the decking and cleaned out the pond! The Orchard looked so much better when they had finished.
Year 5
Year 5 really did do an amazing job. They cleared the area where the shelter was to be built, processed the wood from a felled tree, helped to mend the decking and put board into place along the edge of the playground.
Their biggest achievement though was the building of the shelter structure. They moved boards into place, fixed them on and trimmed off the edges with saws. What a team!