Nursery
Welcome to Mole Class
Our popular nursery is the strength of our school where lots of our values and traditions begin. In Nursery we work closely with our Reception class, as an Early Years Unit, with experienced Early Years teachers and staff.
As a team we work closely with parents' and carers aiming to build strong, positive and secure relationships with each child and their families. As our children develop through play and interacting with others they are encouraged to explore and grow into confident and independent learners who are able to challenge themselves in a safe and caring environment.
Staff
Nursery Nurse - Mrs Sue Wharton
Childcare Assistant - Mrs Kirsty Bates
Childcare Assistant - Mrs Natalie Wood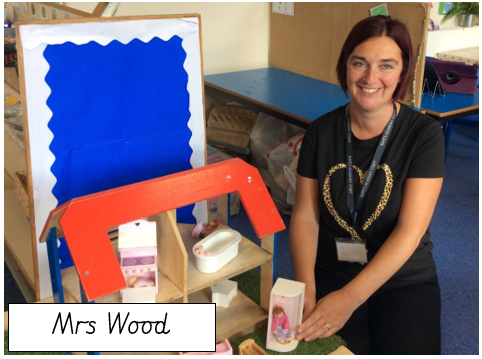 In our nursery, we aim to provide a warm, calm and caring environment for our children, where they feel happy, safe and secure. Where they develop a sense of belonging and grow in confidence.
As active young learners, our nursery children enjoy playing and exploring both indoors and outdoors.
Through a broad range of planned teaching, child initiated and adult led experiences, we encourage our children to become enthusiastic and motivated learners, confident in developing their own ideas and following their individual interests.
We believe that our children learn and develop in a well-planned and organised environment, which offers stimulating and rich play opportunities, encourages independence and supports young children's own efforts and achievements.
We place great emphasis on 'how' children learn as well as 'what' they learn and aim to foster an environment where a positive mind-set is encouraged through focussing on the processes that children go through rather than the end result or end product.
We aim to provide a positive learning environment which encourages our young children to interact with each other and the adults around them through opportunities to talk, listen and share thoughts and ideas, encouraging children to value each other's thoughts and ideas as well as their own.
We believe that the adult's role in our setting is to model, encourage, question, challenge and support as they observe, teach, guide and interact with each child, encouraging a 'can do' attitude for all.
We provide 30 hours, full time, nursery provision. This provision is available from 7:30am - 6:00pm, Monday to Friday, term time only. We offer the funded 15 hours, Statutory Universal Entitlement, in a morning from 8:45am - 11:45am. If you are entitled to 30 hours extended funding, this will be 15 hours in the mornings and 15 hours in the afternoons between 12:30pm - 3:30pm to fit within the school day. If children are with us from 8:45am until 3:30pm, they will be required to bring a packed lunch. If children are with us from 8:45am until 11:45am, and wish to stay with us until 12:30pm, they will need a packed lunch and there will be an additional charge of £3.53 per day. Before 8:45am and after 3:30pm will be offered by Kaye's Club where additional charges will apply.
The principles of 'The Early Years Foundation Stage' and characteristics of effective learning play a fundamental part in the provision, organisation, planning, observation and teaching in our nursery.The curriculum is planned to promote progress in all areas of learning as outlined in 'Development Matters in the Early Years Foundation Stage (EYFS)'
We hope that this information gives you an insight into the fun things we do in our nursery to encourage and support your child as they develop to achieve their full potential.
Contact info
Please do not hesitate to contact us if you have any queries or need more information.
Email: office@kayes.co.uk
Telephone: 01484 222918
Send a message via Class Dojo
School website: www.kayesfirst.co.uk