History Subject Leader: Miss Anthea Wood
At Kaye's we aim to bring history alive. We want children to develop curiosity, empathy and understanding as to what it was like to be there, whether that be during their grandparent's childhood, during the Great Fire of London or in Egypt thousands of years ago.
We encourage children to see how learning about the past can help shape their future. Our ambitious knowledge rich curriculum is inclusive and provides for the highest expectations of progress and attainment. At Kaye's, history lessons enable children to develop their knowledge of local, national and global history, and explore the connections between them. We will inspire children to have the desire to learn more about the past, to evaluate evidence, think critically and generate arguments. We encourage children to be active, excited historians who are passionate about the subject.
Reception - Learning about Remembrance.
Year 4 - Calculating weekly food rations for children during our VE Day celebration.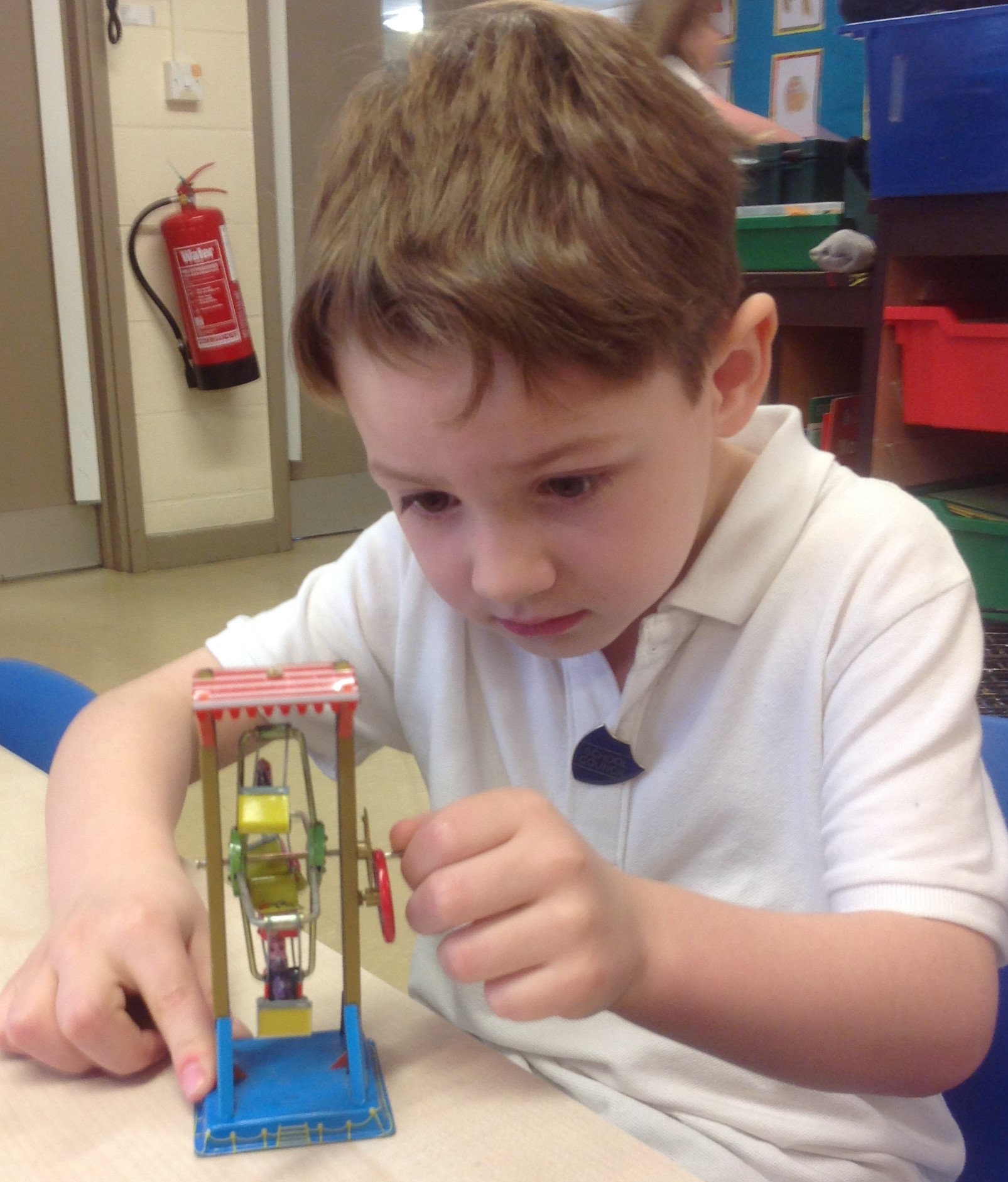 Year 1 - Exploring old toys
Year 4 - The history of Kaye's.
In Key Stage 1, the focus of history is very much on locally significant events or events within their own memories, as well as key events of great significance such as Bonfire Night. In addition, children will find out about important historical people and events, such as Florence Nightingale or The Great Fire of London.
In Key Stage 2, there are nine main areas of study that are required, some of which have optional strands. The first four are units relating to British history and are intended to begin the development of a clear chronological understanding. In many schools these will be taught in chronological order.
1. Britain in the Stone, Bronze and Iron Ages
2. Roman Britain
3. Anglo-Saxons and Scots in Britain
4. Anglo-Saxons and Vikings
5. Local history
6. A study of a period after 1066 of the school's choice
7. Ancient Greece
8. A choice from Ancient Egypt, Ancient Sumer or the Shang Dynasty of Ancient China
9. A choice from 10th-century early Islamic civilisation, Mayan civilisation or Benin in West Africa