Music Subject Leader: Mrs Olivia Metcalfe
At Kaye's, we hope through our exciting and engaging music curriculum, children share our joy of music, a love for singing and have developed a range of musical skills providing them with the confidence to perform.
Year 1 - Learning how to hold an Ocarina and how to play different notes.
Year 3 - Learning to play the Ukulele.
Year 4 - Learning to play the recorder and read music with quavers, crochets and minims.
The choir singing at the local care home.
EYFS Nativity
Christingle service at All Saints' Church.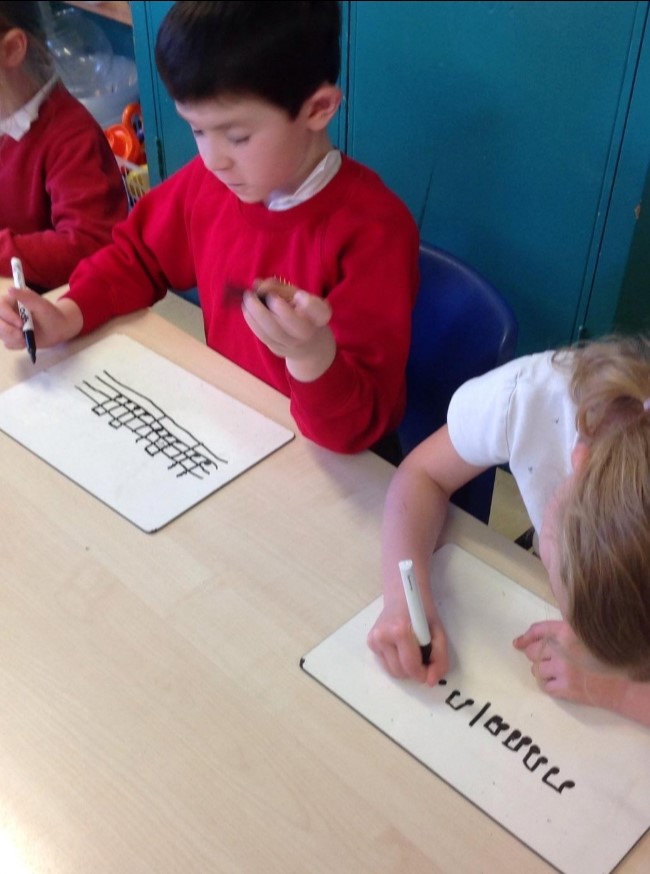 Year 2 - Understanding musical notes.
Over the course of primary school, children will listen to and perform a range of music. In the first years of schooling this will often include singing songs and rhymes, and playing untuned instruments such as tambourines or rainmaker sticks.
In Key Stage 2, children will perform pieces both alone and as part of a group using their own voice and a range of musical instruments, including those with tuning such as glockenspiels or keyboards. They will both improvise and compose pieces using their knowledge of the different dimensions of music such as rhythm and pitch. During the later years they will also begin to use musical notation, and to learn about the history of music.
As a school we have been awarded the Music Mark in recognition of all the high-quality musical experiences we provide our children with here at Kaye's.